Isringhausen Volvo Cars - Home to Volvo Hybrids Near Springfield, IL
Isringhausen Volvo Cars has become the tip of spear considering Volvo electrified models. From new generation, Volvo Mild Hybrid models to the stalwart Volvo XC40 Recharge pure-electric SUV, there's an enticing array of sustainable Volvo luxury SUVs, sedans and wagons in stock now.
What's needed is your desire to reduce emissions in Jacksonville, lessen a dependence on fossil fuels and absorb federal tax credits worth thousands of dollars. This all comprises a collective effort between automaker and government, while realized at Isringhausen Volvo Cars - your hometown Decatur area Volvo dealership.
Volvo Mild Hybrid Technology Implementation
It's been clear for some time Volvo Cars leads the way in terms of progressiveness in an industry slow to embrace new ideas. In fact, Volvo Cars has a goal to divide all sales worldwide between its hybrid and pure-electric models by a coming date certain.
While energetically working towards total sustainability in its line-up, Volvo Cars is beginning to phase out fuel-fired powertrains.
In their stead are new generation, Volvo Mild Hybrid B-badged powertrains offering those in Quincy the opportunity to pilot a Volvo hybrid without need of a plugged-in charge as with Volvo XC40 Recharge pure-electric.
How Does Volvo Mild Hybrid Technology Work?
As seen in Volvo XC60, Volvo S60 and Volvo S90 as well as Volvo V90 Cross Country, Volvo Mild Hybrid powertrains harbor creative, sustainable engineering. The following parameters define Volvo Mild Hybrid powertrains for our clients to explore:
Braking will expend a lot of energy, and acceleration uses much fuel.
By harnessing spent braking energy, it can be stored efficiently for later use.
So, when accelerating past Lincoln, that stored energy is repurposed, lending power to the combustion engine.
Saved is fuel and cash, and reduced are emissions.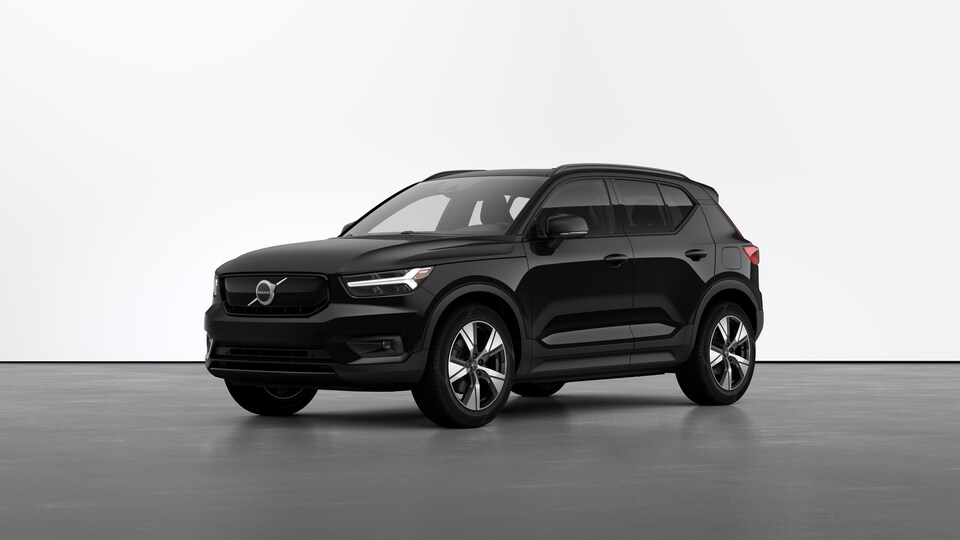 Volvo Mild Hybrid, Recharge Models at Isringhausen Volvo Cars
Exciting is the effort to implement Volvo Mild Hybrid technology within the steady, established designs of Volvo luxury SUVs, sedans and wagons. While precedent could always be improved, certain Volvo Cars' parameters toward safety and performance run standard.
In essence, the following Volvo Mild Hybrid models - in addition to Volvo XC40 Recharge -- amount to heightened excellence enjoined to sustainable practice for a preserved environment to come.
Volvo XC60
This Volvo luxury SUV new for 2022 sports seating for five within a cabin featuring advanced air filtration technology. This filtration system prevents up to 95% of harmful particles from entering the cabin. As well, built-in Google applications powered by an Android operating system come to life with simple voice commands.
Volvo S60
Before the resolute popularity of Volvo luxury SUVs, there were Volvo luxury sedans to savor. And powered by Volvo Mild Hybrid technology, there's more to relish amid elegant Volvo S60 lines and an acceleration rate from stillness to 60 mph in 6.2-seconds.
Volvo S90
Larger than Volvo S60, Volvo S90 luxury sedans come adorned with certain accoutrements to note. From Swedish-crafted crystal topping off the gear shift and Bowers & Wilkins speakers positioned strategically throughout the cabin, you're encased in minimalistic style.
Volvo V90 Cross Country
Volvo V90 Cross Country is a very agile luxury wagon. Ground clearance of 8.3-inches allows for the navigation of winter weather obstacles. And the capacity to tow up to 5,291-lbs. can be considered amazing by luxury wagon standards.
Volvo XC40 Recharge
As a Volvo Recharge pure-electric vehicle, XC40 Recharge delivers an all-electric range of 220+miles without ever requiring fuel. Charging opportunities comprising 30-mins. will provide up to 80% battery capacity. Quick for a luxury SUV, acceleration from 0 to 60 mph is accomplished in 4.7-seconds.
Find Your Volvo Hybrid Model at Isringhausen Volvo Cars Near Quincy
Visit our local Springfield area dealership today to test drive a Volvo Mild Hybrid or Volvo Recharge, while supplies last.