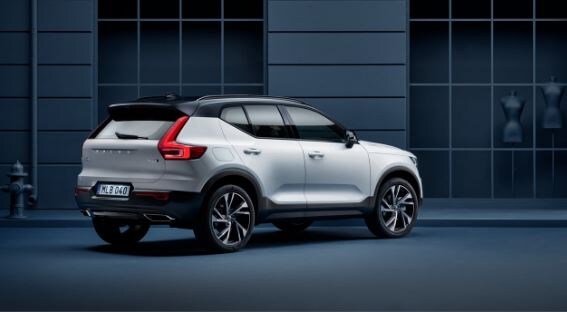 The Volvo XC40 luxury SUV has been recognized as a 2020 Best New Family Car Award winner by editors at Good Housekeeping. The XC40, with its refined ride and spacious interior, beat all competitors in the Compact Luxury SUV category.
Starting at $33,700 the Volvo XC40 "strikes the balance of being both a fun and functional ride in a category that is gaining popularity," said the
Good Housekeeping
editors. "It offers the balance of a smooth and refined ride with a comparably comfy and spacious interior for both the driver and the passengers."
After driving the year's new vehicles across 5,000 miles of city roads, highways, and test tracks, they narrowed it down to the top 50 makes and models. Using industry standards and their proprietary protocols, they rated cars on safety, value, handling, design, and technology.
Engineers, analysts, and consumer testers evaluated each vehicle, by focusing on the little things that families really care about, like how easy it is to fold down the seats, the amount of trunk cargo space there is in the trunk and of course how the car can help keep loved one's safe. They also looked closely at the interior: the amount of head and legroom, storage space for front- and rear-seat passengers, overall comfort, and how easy the infotainment system is to use without ever reading the manual. Plus, they gave points for innovative and useful features like hands-free liftgate, well-placed lighting, and anything else that improves the driving experience.

See our new XC40 inventory here.