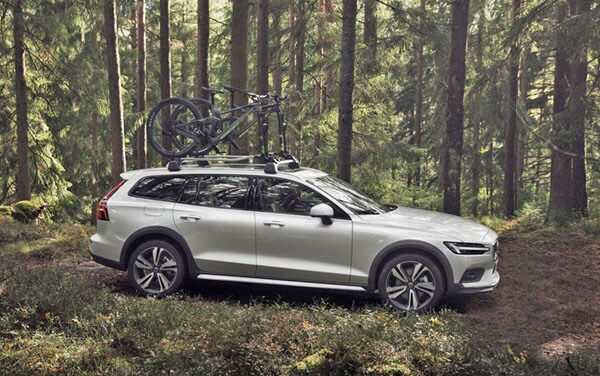 Volvo Cars recently unveiled the new Cross Country version of its V60. The rugged V60 Cross Country is the latest addition to the company's line-up of brand new Volvos that underpins the company's transformation in recent years.
The V60 Cross Country personifies the versatile Swedish family crossover utility vehicle. To that profile, it adds the capability on and off the beaten track that has defined Volvo's Cross Country range since its introduction in 1997, taking the V60 from the suburb to the skogen (Swedish for forest).
Ground clearance for the V60 Cross Country is up to 75mm higher than the regular V60, thanks to the specially developed Cross Country chassis and suspension that enhance the car's off-road capability. All-wheel-drive is standard on the new V60 Cross Country, as are Hill Descent Control, Electronic Stability Control, Corner Traction Control and a special Off-Road driving mode.
"The V60 Cross Country is every bit as refined as the other 60 and 90 Series cars based on our SPA platform," said Henrik Green, senior vice president of research and development at Volvo Cars. "The added versatility makes it at home in town and country, thanks to a higher seating position, increased ground clearance and dynamic all-wheel-drive capabilities."
The new V60 Cross Country will be available with a T5 AWD propulsion system. Mild hybrid and plug-in hybrid variants will follow at a later stage.
Test drive a Volvo V60 today at Isringhausen Volvo in Downtown Springfield. Illinois.