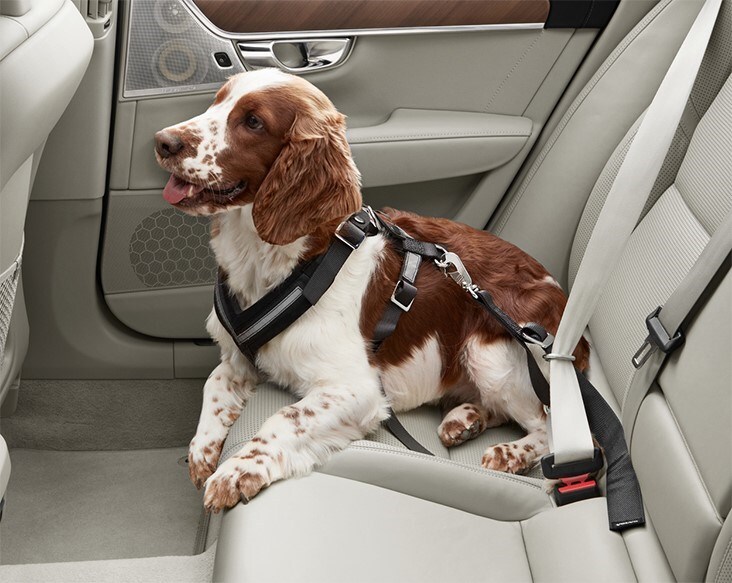 In a recent survey of Americans, more than a third (38 percent) of millennial pet owners worry about driving with their dog. Among all demographics, nearly a quarter (24 percent) leave their dog home because they worry the car is not safe enough for Fido.
The full results are published in Volvo Reports: Dogs, Cars and the People Who Love Them. Many of those surveyed indicated they lack knowledge about the safest ways to drive and travel with their four-legged friends. A few of the highlights:

A majority of Americans (69%) see their pets as "family members"
97% of pet owners drive with their dogs, but many practice unsafe driving habits, including not owning any safety gear for dogs (48%), letting their dogs ride in the front seat (41%) and buckling their dogs in to standard seatbelts (23%).
Of the pet parents who do leave their pets behind when they are traveling—38% of millennials and 24% in general—do so because they are worried their cars are not safe enough for their pets.
46% say vehicle manufacturers that do not have built-in dog safety features do not care enough about pet safety.
Keep Your Dog Safe

Volvo Cars is the only vehicle manufacturer to develop pet-safety accessories that directly tie into the car, including a dog harness, load compartment divider, dog gate and protective steel grille, available at Isringhausen Volvo in Springfield, IL, or at www.volvocarspets.com.