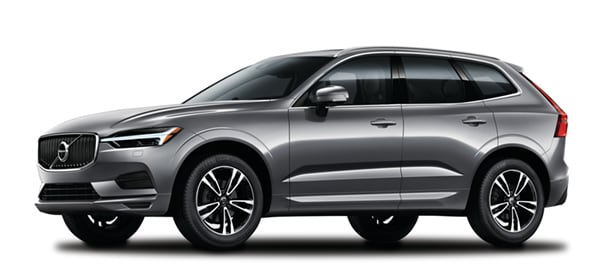 U.S. News & World Report has released its list of the 10 Most Comfortable Luxury SUVs of 2018, and Volvo occupies three of the top spots. They include:
2019 Volvo XC40
$35,200 | U.S News Interior Score: 8.5/10 | USN Overall Score: 9.1/10
USN says: "The 2019 Volvo XC40 might be a brand-new model, but it quickly rocketed to the top of our rankings of the luxury subcompact SUV segment. This nimble five-passenger SUV provides plenty of tech and lots of comfort, despite its smaller, city-friendly proportions."
2018 Volvo XC60
$41,500 | U.S News Interior Score: 8.7/10 | USN Overall Score: 9.0/10
USN says: "Sophisticated and serene, that's how we summarize the interior of the Volvo XC60. Completely updated for the 2018 model year, the XC60 arrives with a cabin dominated by a large touch screen and a bare minimum of buttons. It's elegant and nicely restrained – better still, it works extremely well in real-world driving."
2018 Volvo XC90
$46,900 | U.S News Interior Score: 8.8/10 | USN Overall Score: 8.4/10
USN says: "The Volvo XC90 excels when it comes to providing a world-class cabin fitted with exquisite materials and refined details. High-quality wood and leather are pretty much a given in this segment and, in this regard, the XC90 doesn't disappoint. But how often does an SUV offer a crystal glass gear-lever knob? The Volvo XC90 does."
See the entire list here.
Test drive Volvo's entire lineup of SUVs today at Isringhausen Volvo in Downtown Springfield, IL.